Separating Truth from Fiction
Bankruptcy is usually the last resort for a debtor; however, this step should not be taken lightly. Going bankrupt with full knowledge might save you a lot of trouble later. There may be many myths floating around about being broke, but not all of them are true, and differentiating between them might make all the difference.
Bankruptcy Myths
1. Married? No problem.
No, it's not just for single people. You can apply for bankruptcy even if you're married, but you will need to show proof of your spouse's insufficient monthly income to make your case more convincing.
2. Possessing your Possessions
If you are scared of losing your things, don't be. It is most likely that you will be able to retain your house or apartment, and even your vehicle(s). Different states have different laws. Consult your bankruptcy lawyer to get a clearer picture of your chances, outcomes and stakes.
3. Lagging behind on a few bills does not automatically qualify you
Several fraudulent credit card companies set traps for willing buyers and then sit back to watch them crumble. Failing to pay your credit card bills for a few months does not mean you have to file for bankruptcy. Sometimes it may take years for that to happen.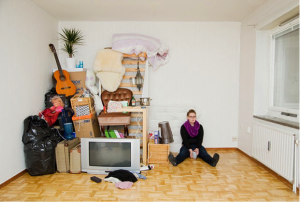 4. Can Creditors pester YOU after being declared bankrupt?
No. Creditors, have legally nothing to do with you, after you have filed for bankruptcy. Bankruptcy Code (Section 362) prohibits the creditors from establishing any contact with you, once you are declared bankrupt by the court. Any type of physical or virtual contact should be reported immediately.
5. Bankruptcy does not make you a social failure
You file for bankruptcy, because there is no other choice. There can be many reasons for it. Like you could be suffering from a severe illness, just been divorced, lost your job or your identity was stolen. None of these reasons should make you feel guilty, so you shouldn't consider yourself a social failure either.
6. Bankruptcy Chapters 7, 11, and 13 are NOT the same thing
Chapter 7 is most likely to enable you to erase your debts in just a few months. Chapter 11 is for businesses. It can take years for you to financially restructure the business. Chapter 13, though it may take years, allows the debtors to slowly pay off their debts with their disposable income. Your lawyer will advise you on the chapter you qualify for.
7. Your retirement plan will not suffer if you go bankrupt
Regardless of its limit, your retirement plan stays 100% secure, and exempted by law. The trick is not to touch it. Should you draw on it before you pay off your creditors, you run a risk of losing it all together.
8. File bankruptcy and lose your job. Not necessarily.
No you won't lose your job because there is a law against it. You need your job even more after you file for bankruptcy, and your employer has no legal right to terminate your job once you are declared bankrupt.
Contact Walker Law at 561.689.1512 for more detailed information, consultation and expert advice on bankruptcy.
Walker Law – Bankruptcy Attorney
500 South Australian Avenue Suite 600
West Palm Beach, FL 33401
(561) 689-1512
Info@WalkerLaw.net