There is a fine line between good credit and bad credit. One of the biggest concerns for individuals in West Palm Beach, FL. who file for bankruptcy is the impact on their credit score. This is the same reason that discourages many people from even considering filing for bankruptcy in the first place.
It's true that the label of being bankrupted will stay with you for at least 10 years on your credit score history, and can damage your credit score to quite an extent; however, not filing for bankruptcy will adversely affect your credit report too – essentially a catch 22.
What should you do? Let's take a look.
Why Hire a Bankruptcy Lawyer?
Depending on the case, you are eligible to hire a bankruptcy lawyer under chapter 7 and chapter 13. This can be done if the credit score has decreased to the range of 160-220 as well. Since you are already facing difficulty in paying back your debt, the appeal will act as an additional measure which you decide to take in order to make things right.
You will not be allowed to take more money from the market, or any lender, but this will give you time to get things back on track and will help you in improving your credit score in the long run.
How long will the Label stay upon my Credit Report?
This one depends on a number of factors, the first and foremost being whether you fall under chapter 7 or chapter 13, if you fall in just 7; the criteria and the law for bankruptcy as well as its effect on your credit report, will therefore be different.
Under chapter 7, the label of being bankrupt will most likely last somewhere up to 7 years – it could even be just a few months in some cases. On the other hand, under chapter 13, the bankruptcy label can last anywhere from 7-10 years.
Improving Credit Score
Of course, improving your credit score in this scenario is a priority; let's take a look at the some of the steps you can take in this regard. The first step is to keep a strict check on the credit score for the time being. Make it a regular habit and maintain a list of all expenses, as well as debts. Once the balance drops to $0, it's time to re-bu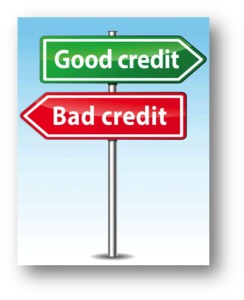 ild the credit score afresh.
The aim is to reestablish the credit score as soon as possible, and you can go about doing this either through secured credit cards, store credit cards, or car loans.
Your bankruptcy attorney at Walker Law will help you in deciding upon the best way to fix your damaged credit score, keeping in view efficiency and effectiveness of the chosen method.
Last but not least, do not open a new account thinking that it will help you get a new credit score. Maintaining 2 or more accounts is always tougher.
Need help with your credit score while filing for bankruptcy? Hire a bankruptcy lawyer from a name that Americans trust- Walker Law Firm.